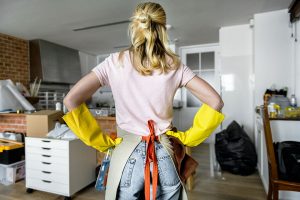 Please review the following commonly asked questions regarding our services. If you have a question that is not answered below, contact us directly.
Q: Do I need to be home while is house is being cleaned?
A: You do not need to be home while we clean your home. Many customers provide us with a house key that we keep at our office. Your key will be kept safe and secure in our office. If it's not possible to leave a key with us, you can always meet your cleaning team at your home. If you'd like to wait for your cleaning team, please remember that you will be given an arrival window of about 4 hours. Because many factors can affect arrival time, and we never want to rush out of a home, smaller arrival window can't be provided. If neither of the above is possible, contact us directly and we will work with you to make alternate arrangements.
Q: Will the same team always clean my home?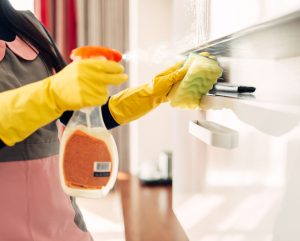 A: We always try to send the same cleaning team to your home for each visit. Sometimes, however, that is not possible due to illness, vacations or days off. If someone from your regular team is out, we will send another qualified person to help. We strive to have at least one person from the regular team at each visit.
Q: Can my pets be inside while the home is being cleaned?
A: Yes! Pets may be inside while your home is being cleaned. However, we do recommend that you keep your pet in a particular area of the home (if possible) during cleanings.
Q: Do I need to provide my own cleaning products?
A: Green Leaf Maid Service uses our own green products to clean your home. We are experts in cleaning, and know the best products to use on each type of service. If you love the products that we use, let us know!
Q: Do you only offer regularly scheduled services?
A: We offer a variety of services for personal homes, parties, and contractors. We are also available to help during a party with service and cleaning so that you can enjoy your guests. Review our Services page for more information.