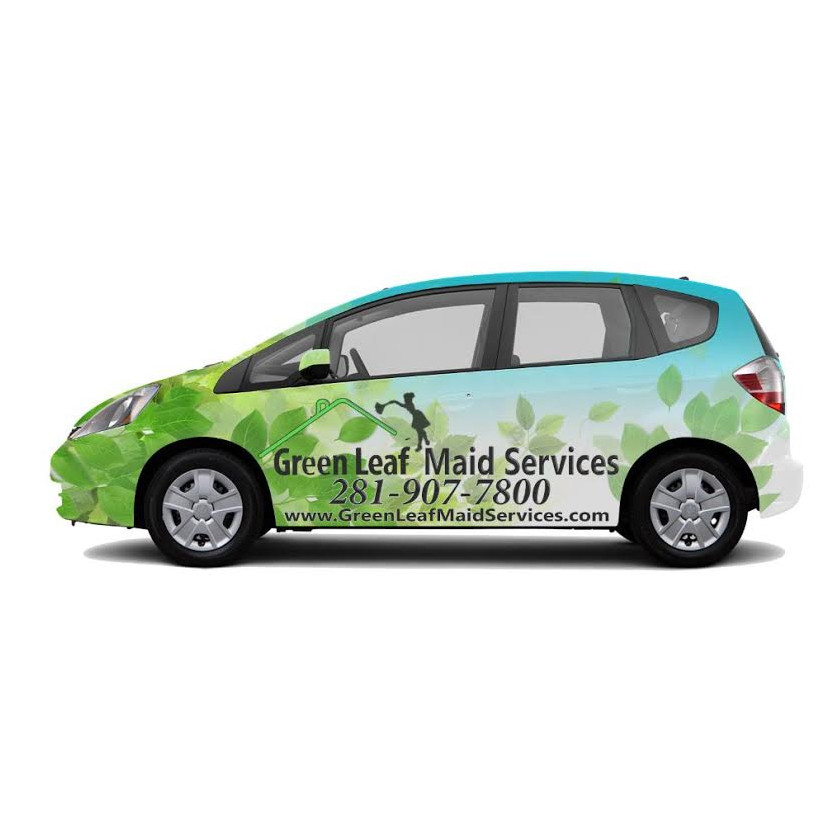 We are glad you chose to visit us. We know you have options. It is our hope that you will give Green Leaf Maid Services a shot to earn your business. After experiencing our top-rated professional cleaning services, our customers stayed and became loyal customers reciprocating our loyalty
to them. We hope to have the opportunity to show you why!
We are happy to schedule a one-time cleaning or organization as well as recurring cleaning services. Our specialty is deep cleaning for real estate make-ready requests. Our team excels in going beyond our clients expectations.
We are Insured and Bonded - We Guarantee the Lowest Prices
General Cleaning Services
Deep Cleaning Solutions
Weekly
Biweekly
Monthly
Custom
Custom Scope
Special Instructions for any Area
Move In - Move Out
Garage and Porch Cleanup
One Time
Before and After Entertaining
Laundry
Pantry - Closet Organizing
General Organizing
Windows
Steam Cleaning
Our clients expect the best and we strive to deliver 100% satisfaction. Below are the tasks you can expect to have accomplished when booking our cleaning services in Spring, The Woodlands, Conroe, Oak Ridge and North Houston.
Green Leaf Maid Services was the first Spring cleaning service, Conroe cleaning service, The Woodlands cleaning service, and North Houston cleaning service to use a special color-coded microfiber towel system to prevent cross-contamination from one room to another. This is especially important in cleaning restrooms.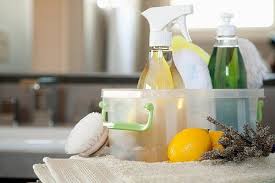 General House Cleaning
• Baseboards and ceilings dusted
• All floor types swept and cleaned
• Furniture dusted
• Home décor dusted (lampshades, picture frames...)
• Cabinet fronts washed or dusted
• Trash receptacles emptied
• Inside Windowsills and ledges wiped down
• Mirrors
• Ceiling Fans dusted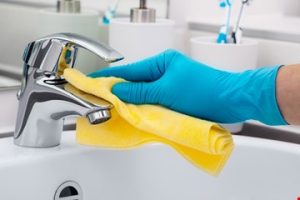 Bathrooms
• Tub and shower tiles
• Fixtures and Door handles
• Glass doors
• Door runners
• Toilets, all parts
• Vanity top, soap dish
• Towels changed if provided
• Light switches wiped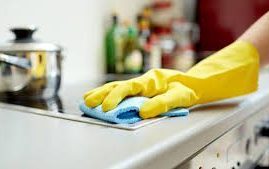 Kitchen
• Countertops and backsplash
• Sinks scrubbed and disinfected
• Appliances, exterior surfaces cleaned and wiped
• Dishes in the dishwasher (if empty)
• Microwave cleaned inside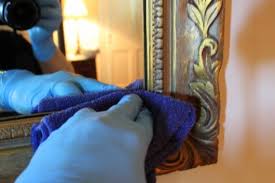 Bedrooms
• Beds made
• Linens changed (if left out)
• Vacuum under bed (if accessible)
• Light straightening

Our team members clean in Conroe, Spring, The Woodlands, and North Houston. We vacuum, sweep and mop all floor surfaces. We sanitize light switches to prevent germs and bacteria build up. Our cleaners clean all window sills and reachable ceiling fans.
Our aim is your satisfaction!
The following optional services are available for additional cost.
• Wash Dishes by hand
• Refrigerator, stove, oven (inside)
• Cabinets inside
• Fireplace
• Area rugs moved and underneath floor cleaned
• Baseboards cleaned by hand
• Shutters (more of two) cleaned by hand
• Doors and door frames cleaned(whole door)
• Woodwork and/or Furniture oiled and polished
• Remove Books from Bookshelves and Clean Shelves
• Silver polished
• Furniture vacuumed
• Window cleaning inside/out side
• Blinds wiped down
• Porches and garages
• Out side Kitchens and Patio
• Laundry/ Ironing
• Pantry/ Closet organizing
• Pre & Post Moving Cleaning
• Steam Cleaning

WE DO NOT TOUCH Computer equipment or collectibles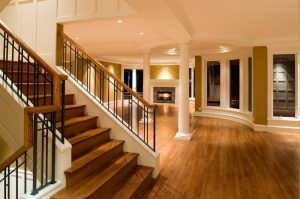 Deep cleaning, also known as "Make Ready" service for unoccupied homes require more detailed effort over the whole home as we make it ready for you, your tenant or a new home owner as you are moving out.
A Make Ready or Deep Cleaning service, like all of our services, comes with a 100% satisfaction guarantee!
What is Included in a Deep Clean
All tasks performed during a standard cleaning service are included in a Deep Clean with the exception of beds (if the beds are not in the bedrooms).
Our cleaners use natural methods that are safe for your children and pets to clean the refrigerator and freezer, oven, all baseboards, and blinds. The inside and outside of your drawers and cabinets are also included in this service.
In addition to the general cleaning we also clean:
• Refrigerator
• Freezer
• Oven
• All Baseboards
• All Blinds
• Inside and Outside of Cabinets (Move In/Out)
• Garage cleaning (optional)
Before, During & After Party/Event Clean Up
Don't stress out with clean-up after you've had a great time entertaining!  Our professional cleaning crew can help you keep the good feelings going.  Let us take on the task of getting ready for and cleaning up after the big event!  Whether it is a simple get-together of friends, a birthday or other celebration or a fancy holiday event.  You can rely on Green Leaf Maid Services to do a great job while you relax and enjoy the memories.
Are you entertaining relatives or important persons from your business?  We are the key ingredient to help you impress your friends and family, and of course for your own peace of mind!  Your party will be seamless and stress free!
Once the party has ended and everyone has left the event, everything will be put in order and ready for the next morning.  You don't have to wake up to a mess, but instead you will sleep well knowing that Green Leaf Maid Services party clean-up service has restored your home back to its order.

What to expect:
A spotless kitchen
Dishes and glassware are washed and put away
Bathrooms are cleaned and put back together
Furniture place back to "pre-party" locations
Floors are cleaned
Trash is disposed of in proper containers
Portable tables and chairs are broken down
Rented goods such as tables, chairs, dishware and linens are returned to the rental store (optional)\
We are in demand, so please allow plenty of time to book our services before your event.  We look forward to serving you and keeping your event location clean before, during and after!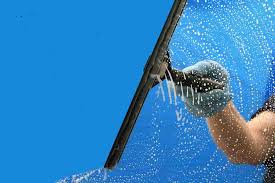 Window Cleaning
Leave those window cleaning tasks to the pros. Most home owners prefer not to get on ladders. Over time pollen, algae or mildew collects on the outside of your windows. Dust and dirt gather there also making your view to the outside blurry.
This is a job best left to the professionals at Green Leaf Maid Services. Our team is insured and trained to do these tasks for you at a reasonable cost.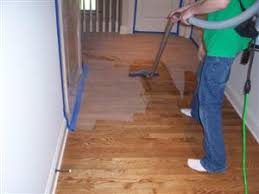 Construction Debris Cleaning
After the new building construction or remodel has been completed Green Leaf Maid Services provides a detailed cleaning service to eliminate dust and debris from your home!
• All walls are cleaned
• All deep clean surfaces are cleaned
---